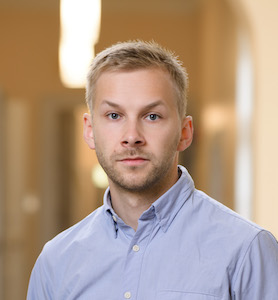 I am an astrophysicist focusing on topics like cosmic plasmas, high-energy astrophysical phenomena, and computational physics. I've also done some research on computer sciences, statistics, and machine learning. For my research I use tools such as pen & paper and supercomputers.
Currently, I have a joint position as a Postdoctoral Research Scientist in Columbia University and as a Flatiron Research Fellow in Center for Computational Astrophysics, Flatiron Institute (New York, USA). Previously, I was a Nordita Fellow in Nordic Institute for Theoretical Physics (Stockholm, Sweden). I am also an avid open-source science & software advocate — you can find my research and codes freely available from GitHub.
I have a wide range of interdisciplinary research interests. These reflect some of my latest publications:
High-energy astrophysics: accretion (accretion disks); compact objects (neutron stars, black holes)
Plasma physics: collisionless plasma dynamics; turbulence; particle acceleration
Nuclear physics: equation of state of cold ultra-dense neutron matter
General relativity: ray tracing
Statistics: Bayesian inference; Monte Carlo methods
Computer sciences: high performance computing; parallellization paradigms; machine learning; Julia language
Mathematics: cellular automata models; topology
---
Notes on physics
Most of these research notes are done in connection to some publication. If you want to cite these, let me know and I'll point you to a right paper.
Undergraduate/PhD collaborators
Tuomo Salmi (host for Nordita PhD visit; MSc and BSc thesis co-supervisor)
Maarja Kruuse (host for Nordita PhD visit)
John Hope (MSc thesis supervisor)
Jere Kuuttila (MSc thesis co-supervisor)
Eemeli Annala (PhD collaboration)
Senior collaborators
Recent publications & blog posts