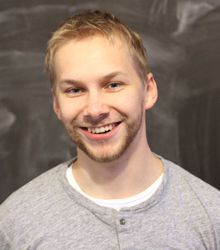 I am a researcher working on fields like relativistic astrophysics and computational physics focusing mainly on compact objects like neutron stars and black holes. For this I use tools such as pen & paper and supercomputers.
I am a Nordita Fellow in Nordic Institute for Theoretical Physics (Nordita, Stockholm, Sweden). I am also an avid open-source science & software advocate so you can find my research and codes freely available.
Research
I have a wide range of interdisciplinary research interests. Mostly I, however, like to focus on computational astrophysics.
High-energy astrophysics: accretion (accretion disks); compact objects (neutron stars, black holes)
Plasma physics: collisionless plasma dynamics; turbulence; particle acceleration
Nuclear physics: equation of state of cold ultra-dense neutron matter
General relativity: ray tracing
Statistics: Bayesian inference; Monte Carlo methods
Computer sciences: high performance computing; parallellization paradigms; machine learning; Julia language
Mathematics: cellular automata models; topology
---
Recent publications & blog posts