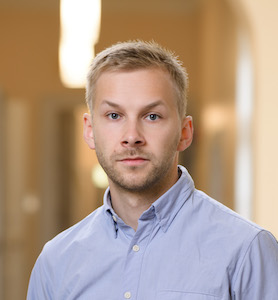 I am a computational astrophysicist studying high-energy astrophysical phenomena around neutron stars and black holes. For my research, I use both theoretical "pen-and-paper work" and large-scale supercomputer simulations.
I am also the Principal Investigator of the European Research Council (ERC) funded research project ILLUMINATOR. The project aims to unravel how neutron stars generate their observed electromagnetic radiation.
I am currently a joint Flatiron Research Fellow in Center for Computational Astrophysics, Flatiron Institute & Postdoctoral Researcher in Columbia University (2020-2023; New York, USA). Before coming to New York, I was a Nordita Fellow in Nordic Institute for Theoretical Physics (2018-2020; Stockholm, Sweden).
You can read more about my research here and on our group page.
In Finnish/Suomeksi:
Olen suomalainen astrofyysikko joka keskittyy suurenergia-astrofysiikan ääri-ilmiöiden tutkimiseen. Tutkin muun muuassa neutronitähtien purkauksia, pulsarien säteilyä, mustien aukkojen kertymäkiekkoja, sekä kosmisia radiopurskeita.
I have a wide range of interdisciplinary research interests. These reflect some of my latest publications:
High-energy astrophysics: accretion (accretion disks); compact objects (neutron stars, black holes)
Plasma physics: collisionless plasma dynamics; turbulence; particle acceleration
Nuclear physics: equation of state of cold ultra-dense neutron matter
General relativity: ray tracing
Statistics: Bayesian inference; Monte Carlo methods
Computer sciences: high performance computing; parallelization paradigms; machine learning; Julia language
Mathematics: cellular automata models; topology
---
Notes on physics
Most of these research notes are done in connection to some publication. Let me know if you want to cite these, and I'll point you to the right paper.
Undergraduate/PhD collaborators
Tuomo Salmi (host for Nordita PhD visit; MSc and BSc thesis co-supervisor)
Maarja Kruuse (host for Nordita PhD visit)
John Hope (MSc thesis supervisor)
Jere Kuuttila (MSc thesis co-supervisor)
Eemeli Annala (PhD collaboration)
Senior collaborators
Recent publications & blog posts